InTouch, a mobile casino operator based out of the United Kingdom, has shamefully failed to follow the rules in line with the UK Gambling Commission. The company has been fined an excruciating three point four million pounds and will have to perform an intensive independent audit at the company's own expense.
InTouch has breached the Social Responsibility Code and Licence Conditions and Codes of Practice for a cavalcade of criminal acts, including a failure of compliance towards anti-money laundering guidelines and other commissioned rules that have been discovered by the British regulator.
In addition to this laundry list of wrongdoings, the company has been charged with negligence in regards to placing their customer interaction procedures and policies for several customers. Despite their outward signs and appearances of potential problematic gambling. The Commission has added that the online gambling company InTouch has completely failed to use any and all sources of information to protect and guarantee effective decision making when interacting with these said customers that perpetrated this problem gambling.
There have been zero diligence checks and not a single critical review of player's funding sources, which does in fact match the criteria for a breach of the Licence Conditions and Codes of Practice.
Not only this, but the company has also been founded at fault for neglecting and failing to inform their customers in an SMS text message regarding their maximum and minimum deposits or time limits for a bonus offer on their behalf.
Richard Watson, the Executive Director of the Gambling Commission commented on the entire debacle, ensuring the public that throughout their challenge of the compliance and enforcing the activities of the Commission they will continue to persevere and generate higher standards in the gaming and gambling industries by continuing to hold these failing operations to account.
InTouch joins a list of many more companies throughout the United Kingdom's history as one of the gambling operators that has failed to comply with these rules and regulations regarding online gambling. Truly a shame for the company, and all applause and thanks are to be conferred to the LCCP, SRCP, and UGKC.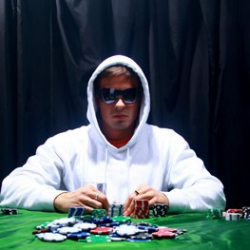 Latest posts by Michael Dean Moriarty
(see all)