Ontario Gambling: A Guide for Ontarians Seeking Licensed Online Casinos
Introduction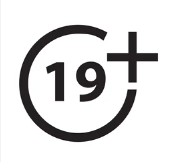 Ontario, the most populous province in Canada, boasts a vibrant gambling scene that spans across land-based casinos, lotteries, horse racing, and online gambling platforms. The province has made significant strides in developing and regulating the online gambling industry, ensuring that only players residing in Ontario can access local online casinos with proper licensing. This comprehensive guide will delve into the various aspects of Ontario gambling and the importance of playing on licensed online casinos.
Fun Times:
New Games Await
19+ All Players. BeGambleAware.org * Ontario* "Gamble Responsibly"
Visit if you want
.
The Landscape of Gambling in Ontario
Ontario has always been a hub for gambling enthusiasts, with several world-class land-based casinos and gaming establishments throughout the province. Some of the most notable casinos include:
Fallsview Casino Resort, Niagara Falls
Casino Niagara, Niagara Falls
Caesars Windsor Hotel and Casino, Windsor
Casino Rama Resort, Rama
Woodbine Racetrack, Toronto
These establishments offer a wide range of gaming options, from slots and table games to sports betting and horse racing.
In recent years, the online gambling industry has experienced significant growth, with more and more players seeking the convenience and accessibility of playing their favorite games from the comfort of their homes. The government of Ontario recognized this trend and took the initiative to create a well-regulated online gambling environment to protect players and ensure fair play.
Regulation and Licensing of Online Casinos in Ontario
The regulation of gambling in Ontario falls under the purview of the Alcohol and Gaming Commission of Ontario (AGCO). The AGCO is responsible for overseeing the licensing, regulation, and enforcement of gaming operations within the province. This includes land-based casinos, charitable gaming, lotteries, and online gambling platforms.
To operate legally within the province, online casinos must obtain the proper licensing from the AGCO. This ensures that the casino adheres to strict guidelines and regulations, providing a safe and fair gaming environment for players. Licensed online casinos are subject to regular audits, ensuring that their games are fair and that they employ responsible gambling practices.
By limiting access to online casinos with proper licensing, the government of Ontario seeks to protect its residents from unregulated and potentially unsafe gambling platforms. This ensures that players can enjoy a secure and fair gaming experience on legitimate online casinos.
Benefits of Playing on Licensed Online Casinos for Ontarians
There are several advantages to playing on licensed online casinos for players residing in Ontario. Some of these benefits include:
Safety and Security: Licensed online casinos must adhere to strict security standards to protect players' personal and financial information. This includes employing advanced encryption technologies and implementing robust security protocols.
Fair Play: To maintain their license, online casinos must use Random Number Generator (RNG) technology to ensure that their games are fair and unbiased. This technology ensures that game outcomes are entirely random and cannot be manipulated.
Responsible Gambling Practices: Licensed online casinos are required to promote responsible gambling and provide tools and resources to help players manage their gambling habits. This includes offering self-exclusion options, deposit limits, and access to support organizations.
Player Protection: In the event of a dispute or issue, players can turn to the AGCO for assistance. The AGCO serves as a mediator between players and the online casino, ensuring that any conflicts are resolved fairly and transparently.
Localized Experience: Licensed online casinos catering to Ontario residents often provide a more localized gaming experience. This includes offering games and promotions tailored to the preferences of Ontario players, as well as providing support in both English and French.
How to Identify Licensed Online Casinos in Ontario
When searching for a licensed online casino to play on, Ontario residents should consider the following factors:
Licensing Information: A legitimate online casino will prominently display its licensing information on its website, typically in the footer section. Look for the AGCO logo and license number to confirm that the casino is authorized to operate in Ontario.

Reputation and Reviews: Before signing up for an online casino, do some research to gauge its reputation. Read reviews from other players and consult trusted sources like online gambling forums or expert review sites. A licensed casino will have a solid reputation for providing a fair and secure gaming environment.
Game Providers: Licensed online casinos in Ontario work with reputable software providers, ensuring that their games are of high quality and adhere to industry standards. Look for names like Microgaming, NetEnt, Evolution Gaming, and Play'n GO when browsing the casino's game library.
Secure Connections: A licensed online casino will use secure connections (HTTPS) to protect its players' data. Check the address bar of your browser when visiting the casino's website; you should see a padlock icon indicating that the connection is secure.
Responsible Gambling: Legitimate online casinos will promote responsible gambling practices and provide resources for players who may be struggling with gambling addiction. Look for responsible gambling information, tools, and links to support organizations on the casino's website.

Restrictions for Non-Ontario Residents

To ensure that only Ontario residents have access to licensed online casinos, the AGCO has implemented various restrictions for players residing outside the province. These restrictions include:

Geolocation: Licensed online casinos use geolocation technology to identify players' locations and restrict access for non-Ontario residents.
Account Verification: Players are required to provide proof of residency when creating an account with a licensed online casino. This includes submitting documents such as utility bills or bank statements that confirm an Ontario address.
Payment Methods: Some payment methods may be restricted for non-Ontario residents, limiting the options available for deposits and withdrawals.

By implementing these restrictions, the AGCO ensures that only Ontario residents can enjoy the benefits and protections offered by licensed online casinos.

Conclusion

Gambling in Ontario is a thriving industry that offers numerous opportunities for players to enjoy a safe and fair gaming experience. The government's efforts to regulate and license online casinos within the province ensure that Ontarians can access legitimate gaming platforms that prioritize their security and well-being.

As an Ontario resident, it is crucial to play on licensed online casinos to take advantage of the protections and benefits they offer. By doing so, you can enjoy an exciting and secure gaming experience while supporting the local gambling industry.

Remember to always gamble responsibly and seek help if you or someone you know is struggling with gambling addiction. With proper guidance and adherence to the rules set by the AGCO, Ontarians can continue to enjoy the thrilling world of online gambling while staying safe and secure.