Officials have recently found that almost 40% of children have used loot boxes in any of the video games they play. Found in titles like Counter-Strike: Global Offensive and Overwatch, loot boxes allow players to gamble real-life currency to win in-game rewards. Depending on the game, these rewards from lootboxes can then be sold to other players.
Richard Holden, the Conservative MP, believes that the loot boxes are currently a loophole in gambling laws, allowing children to gamble their real-life money without understanding how harmful this is for them. The government overall believes that they will come together to classify loot boxes as gambling in the future.
However, the gaming industry isn't really stepping back from loot boxes currently. The reason for this is that gaming companies are earning hundreds of millions of dollars just off a small percentage of people who purchase loot boxes. Many of these people are those that have issues as problem gamblers, and children who don't have the opportunity to gamble their money legally.
In addition to the government, the gambling charity "GambleAware" has been funding research into studies about loot boxes to see how it damages children. They currently believe that after they have received this last report, that the government should be stepping in to stop loot boxes. It's expected that if the government steps in anytime soon, that loot boxes will either be completely removed from video games, or loot boxes might give a video game a rating that makes it so those under 18 years of age will not be able to purchase them.
With countries like Belgium already banning loot boxes, it's clear that the United Kingdom should be doing something about them anytime shortly. Video game companies will either have to find a new source of revenue or find a loophole that will allow them to continue the sale of loot boxes.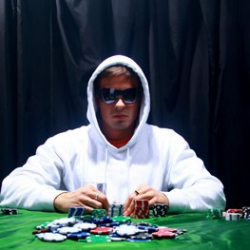 Latest posts by Michael Dean Moriarty
(see all)