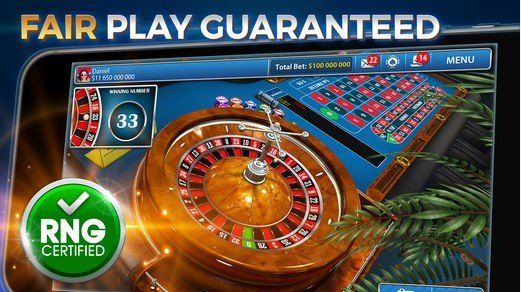 Casino Roulette: Roulettist offers you one of the best mobile roulette experiences in the world. You will be able to play alone, with friends or with other players as you enjoy a wide variety of roulette tables. For example, there is European roulette; French roulette that has extra stakes in its sectors and the American roulette that come with "Double Zeros". So get ready for an outstanding roulette experience where you can win and become the ultimate professional Roulette player.
App Information
The application needs 200 MB of free space
Casino Roulette is available in tens of languages
The app is rated 12+ for intense gaming activity
It requires iOS 7.0 or later than that
KamaGames is the developer behind this app
Casino Roulette: Roulettist Offering
The KamaGames roulette app, Casino Roulette: Roulettist, offers you an extensive roulette experience that comes in 3D visuals and provides you with all different varieties of roulette. These variations include American Roulette that has two Green Zeros, European Roulette that has three sectors and French Roulette.
The game has a lot of features that you can take advantage of for a fantastic experience. For example, there are Free Chips. You will be able to claim these free chips by simply playing a game each day, and in return, you will get to claim free chips so you can keep on placing stakes on the wheel.
The app also allows you to get bonus chips when you invite your friends through Facebook or email; then you will play against them to prove who the best Roulette player is as you compare your chip stacks. Casino Roulette: Roulettist also provides you with our profile page where you will be able to track your progress on the app and your current status. You will also earn experience as you win games, to level up, unlock new features and unlock achievements. You will use these trophies to show off to other players to show them what you achieved in the app. Here is also a chat interface that will let you chat with other players so you can quickly get in touch with fellow roulette players.
There are also Roulette Tournaments where you will play against other players to get a shot at winning 35,000,000 chips. These roulette tournaments would last from 10 to 15 minutes, and you can even claim the victory at the final spin.