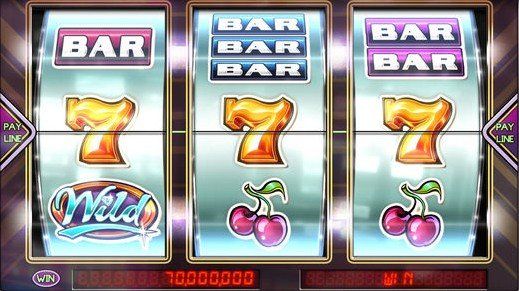 You will spin and aim for the stars with this great app "Star Spins Slots." You can access the same thrills of a UK online casino by using the app through your iPhone or iPad at any time so you can start enjoying the ultimate slot experience as you rack up stacks of virtual money. StarSpins Slots offer a fast-paced, Vegas-styled action for a top-notch experience that has a lot of in-game features that will keep you entertained and rewarded. So when you download the app, you better be ready to have the excitement, the thrill and the suspense of Las Vegas in your pocket at all times.
App Information
The app is free to download
The developer is Gamesys Limited.
The app is rated 12+
Compatible with iOS 7.0 on all Apple Touch devices
The application needs 184 MB of free space
StarSpins Slots Offering
Star Spins Slots offers fun and free gaming experience just like other online slot machines that you can enjoy in a sophisticated and high-quality online gaming environment. Such environment recreates the spirit and the ambiance of Las Vegas with its thrill suspense and great rewards. So you will have the chance to enjoy the Las Vegas experience without having to travel, pack and fly there. You will simply access all of the perks of Las Vegas with a few taps on the screen.
StarSpins offers you the chance to enjoy a wide selection of the best slot machines, with new games every once a while, so the variety of slots is always updating. So try them all, spin them all and make your way to become the Star Spinner. Star Spins slots do not involve any real money, nor does it offer any chance to win real prizes or money, it is a free app with virtual money.
The app also offers a VIP experience with an exclusive reward system that will allow you to rack up on great prizes and take advantage of unique perks. Throughout your stay at the app, you will be able to take advantage of many bonuses and offers that can help you reload your credit so you can keep enjoying the games. Although Star Spins Slots' main attraction is the fruit machines, you will also find Video poker games, Blackjack tables, and Roulette wheels as well.
StarSpins Slots is free to play, but the app will allow you to make purchases of extra coins for other perks as you go. All purchases can be completed directly within the app. The game also has a strong social media presence. If you're a big fan of the game, you can visit the dedicated Facebook page for the app and join others who love it as well.
The Star Spins Slots app sometimes receives updates to improve its gameplay or appearance. The social media outlets for the game are the best way to stay updated. In addition, you will get offers from the developer that include free coins for playing and other perks. It's a great way to regularly get some complimentary goodies for the app.